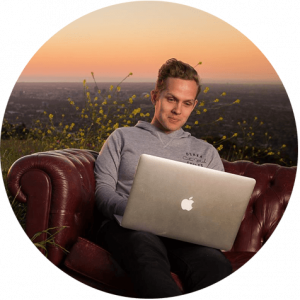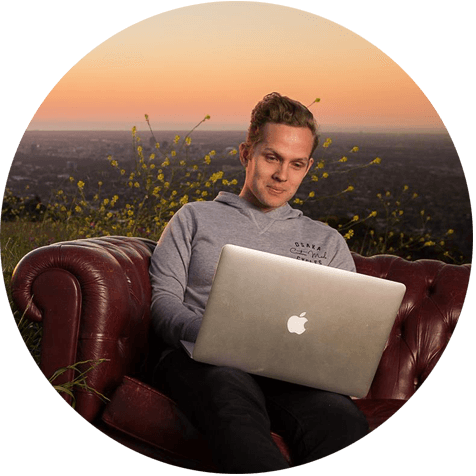 Can I tell you a quick story? (that's my storytelling face)
When I was in university I used to skip tutorials and read about blogs.
I ended up starting one about fitness and within a year sold it for five figures.
At that moment I knew school wasn't for me and the world of blogging was something I wanted to explore further.
Since then I've sold other blogs for five-figures and by my early 20's was working from home (more accurately, the couch) full time running my blogging company.
But enough about me…
If you want to know more about me and this blog check out this page.
But I'm guessing that if you're reading this you're probably pretty frustrated with your blog's progress.
That's good.
If you're frustrated it means you're passionate – and we can work with that.
Blog Tyrant is all about showing you the strategies my friends and I use to build blogs and quickly make them successful. Every article that gets published is an in-depth look at a method, idea or example of something that is working.
My main focus is to help you:
Set up your blog for sustained, long term success.
Drive large amounts of useful, interested traffic to your blog.
Capture hoards of loyal email subscribers that buy your things.
Slowly build an income through affiliate marketing or selling your own products.
Get more comments, interactions and success on Google.
Enter your email below to join over 21,000 other smart bloggers who get my updates via email. I'll also instantly send you a free eBook on my funnel strategy for building a blog that works.
You can unsubscribe whenever you like (but I bet you won't want to). If you're not ready to join the team then feel free to check out some material that will hopefully change your blog:
But wait… who are the Tyrant Troops?
If you've ever read any of the great conversations we have in the comments section of this blog you've probably heard about the Tyrant Troops. If you'd like to learn more about who they are and why they are so awesome just read this post.