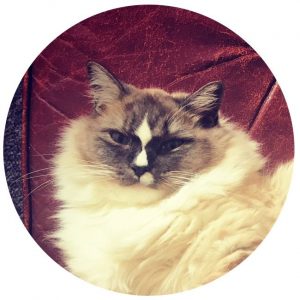 Your Gravatar is the image (or avatar…) that appears next to your name when you leave a comment on blog that have that particular feature enabled.
It's linked to your email address such that, whenever you leave a comment with that email, you get the same picture showing up all over the web.
This can have some big advantages if you are commenting as part of a strategy to get more traffic or perhaps even build a brand name.
This article has a few little tips that I hope will help you make the most of this small but significant marketing opportunity.
Why is a Gravatar important?
So why is this silly little image so important? Well there are a few reasons.
It is part of your branding
Branding is not just your logo. It is everything you do. And something a lot of bloggers do is leave comments. So, every time you leave a comment you are doing something to enhance or detract from your brand. If you are someone who likes to leave wonderful, helpful and long comments (I'm looking at you Rachelle, Dorothy, Jen, et. al.) then you want to make sure you let people know that it is you and your site adding that value. If you don't have a Gravatar people have no idea it is you.
It increases your traffic
One of the main reasons people leave comments is because it helps to get traffic. For example, if you leave are the first to comment on a Blog Tyrant post you are likely to get an initial burst of visitors followed by hundreds over the years as the posts get indexed and ranked on Google. The same goes for Problogger, Copyblogger, etc. Using a "baited" Gravatar, one that gets people's attention, is very important.
It develops relationships
When I constantly see the same faces commenting on my blogs I get to know these people. I recognize their names when they email me asking for advice and am usually more inclined to help. This is a part of the branding – show people your face in the comments so they get to know the person behind the comment.
It develops authority
If people see these excellent comments left by you at a bunch of sites they will start to see you as an expert in the niche. This is especially bolstered if the owner of the site jumps on to have a chat to you. Credibility goes sky high.
As with all things online, there is a good way to do it and a better way to do it.
Gravatar tips to get your comments clicked
So what are some things you can do with your Gravatar to make it memorable, branded and click worthy? Here are a few tips. As always, please leave a comment if you think I have missed anything.
1. Use the right colors and pay attention to the background

Pat from Smart Passive Income uses a nice black background for his Gravatar. What I have noticed about this is that, as most blogs have a white background, his photo stands out. It might also be because he has some amazing white teeth to contrast!
It is important to use the right colors when it comes to your comment photo because you want it to look enticing even at a super small size. Sometimes darker backgrounds don't work at all, but if you can get a good clear photo with light whites or grays on top then it might work.
Be careful when using black though because you don't want to come across and goth or emo. It is really important that you appear friendly so rather than copying Pats, experiment with different colors and contrasts to see what stands out well against a white background.
2. Get professional and get high def

One of the worst things you can do for your brand is have a super amateur image that is blurry as hell representing your great content every time you leave a comment. Take a look at Darren Rowse's: crisp, quirky, professional.
I highly recommend everyone gets a professional to take some candid head shots of you and your business. If you can't afford this then at least spend some time getting some good point and shoot shots and then pay someone $10 to tweak it a little bit in Photoshop so it looks nice.
Then, for the love of blog, save it in high quality. Not a gif. Use a PNG or a high quality JPEG. And make sure it looks good when it shrinks down to Gravatar size.
3. Keep it consistent throughout your material

Once you have a good Gravatar you want to make sure it is used all over the place. That means Facebook, Twitter and on your blog's about page. Johnny B Truant does this really well with his apple eating fetish. Oh, and anyone else think he looks like Johnny Knoxville?
The reason for this is simple; you want to make sure people click your comments and then know that they are in the right place. For example, if I click your comment on a blog and then land on a website I want to know if it is your website or just a website that you write for.
One of the best ways to do this is to have the picture somewhere on your About Us Page or have a little "bio" at the end of each post like Darren does above.
4. Don't be afraid to use your logo

Glen from Viper Chill does this to great effect. He has a strong and genuine "face" behind his brand but still uses his logo in most places to represent the site, and you know it when you see it.
There are many situation where it might be better to use a logo as opposed to a head shot, and it's totally fine as long as it is consistent and paints your brand in a good way.
How does your Gravatar hold up?
I'd like to open up the comments now and hear from you all about your own Gravatar. Does it hold up to the above standards? Do you think it is representing your brand well? I'd also like to know whether you have ever seen a Gravatar and clicked it just because of the image it contained as opposed to the quality of the comment. Please leave me a comment.