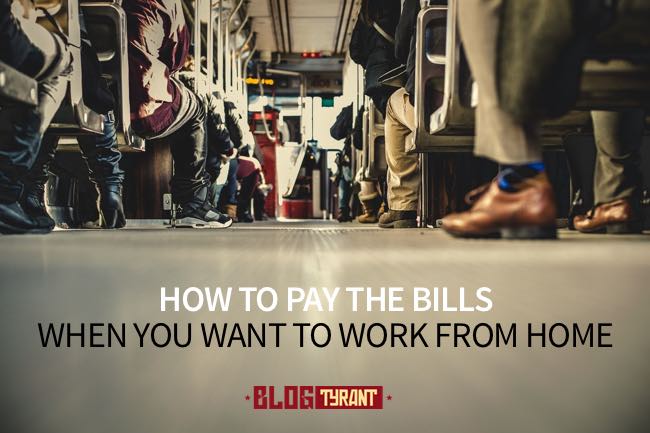 [powerpress]
Last week I published a big guide on how to work from home that covered the ins and outs of the whole shebang.
Since then I've had a lot feedback and interesting questions, especially from bloggers who are looking to make a transition to working from home but aren't sure how to pay the bills in the meantime.
Today's episode of Blog Tyrant's XPeriments is all about a few little tips I picked up over the years on how to do just that.
Subscribe on iTunes or you can download it to your computer.
What's in this episode?
Why you need to be careful when switching from a job to a work from home setup.
Three ways you can use the skills you build blogging to help pay the bills.
How I paid the bills while I was building my blogging business.
Two areas you need to focus on aggressively when you finally make the jump.
Why you need to start a blog and not use LinkedIn as your base.
How did you make the switch?
I'd really love to hear your own personal stories about making the switch from a "real" job to a work from home set up – especially if blogging plays a role in that process. Please leave a comment below.