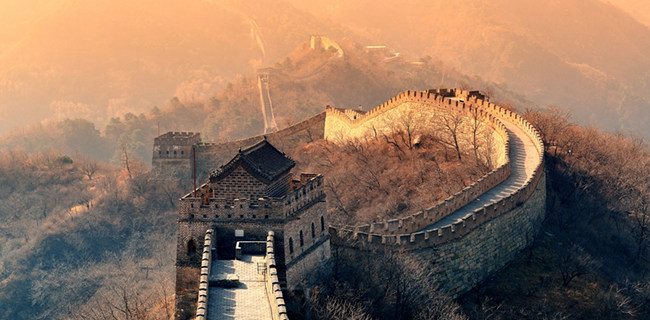 Thoroughness always wins the Internet. (Man that's a hard word to type.)
Especially when it's awkwardly thorough.
You see it on Reddit, imgur, YouTube and the most successful blogs. There is a fine art to being thorough but when you do it well you see massive increases in traffic, subscribers and engagement.
In today's post I want to give you a few examples of this phenomenon and how you can implement it in your own blogging strategy.
Let's get physical.
What do you mean by awkwardly thorough?
Although I have been trying to cut back on the time I spend on imgur I still pop over at least once a day.
And one of the things that always catches my eye is the posts that make it to the front page because they are these step-by-step photographic guides to some really obscure topic.
Here's an example: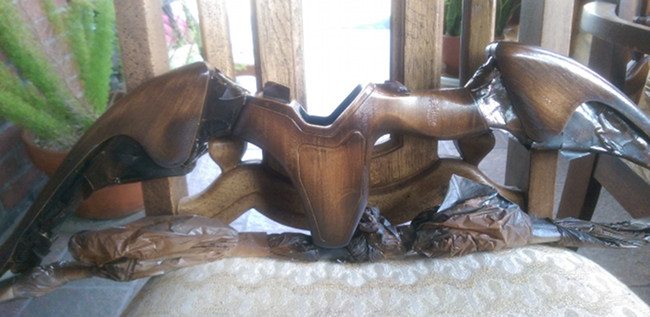 Yesterday the user sheraray posted a series of pictures about how to paint a Nerf bow to look like an authentic wooden bow. In one day it's hit the front page and had over half a million views.
The result is very cool!
But there is no denying it is a strange topic to post about and it's done in an extremely comprehensive way. Whenever I see a post like this I always look at them, even if I'm not really interested in the topic.
That extreme attention to detail about an obscure or very specific topic – that's why I call it awkwardly thorough. Maybe I feel awkward because I get to the end of whatever awesome piece of content I'm looking at and wonder why I've spent so long immersed in it!
And I bet I'm not the only one.
Some more examples of thoroughness done well
Let's take a look at some more examples of this type of ultra-thoroughness done extremely well. Hopefully it'll give you a sense of the kind of thing I'm on about.
I guess I should mention that a lot of these are not related to blogging and web marketing. I wanted to show you how people get creative with this type of thing which will hopefully give you a few ideas for your own material.
1. Shia LaBeouf is an actual cannibal
A video went around the web a few weeks ago called Shia LaBeouf Live which, to be perfectly honest, is possibly the best video that has ever been made in history. Take a look.
This is such a wonderful example of content.
Rob Cantor could have just recorded a song. He might have even just made it a blog post or a poem. But instead he made an orchestral masterpiece that had ballet dancers, silks acrobats and even an actual Hollywood star in it.
It is a fantastic example of how to go above and beyond and produce something that gets noticed and makes a really big impact.
2. WordPress theme collections
Since people started designing WordPress themes other people have been putting them into collections. The first place I remember these popping up was with Smashing Magazine and their collections of the best WordPress themes for a particular use.
I've done a few of these.
This one is about my favorite WordPress theme with full screen photo backgrounds. But there is only 11 choices. Smashing Magazine, on the other hand, usually add about a 100 or so themes to check out. I've even seen some other sites that have collections of 300+.
The thing about that is that there is no way anyone could test out that many themes. I think it's most likely that they just add them for the sake of getting the numbers up.
But it works.
People love to see huge collections of things and are much more likely to share them around, bookmark them or link back in one of their own articles.
3. How to start a blog and dominate your niche
A few weeks ago I published a post that was over 9,000-words long. It took a really, really long time to write. It was called How to Start a Blog and Dominate Your Niche and it was essentially a post that loosely detailed the entire process from starting a new blog to going pro.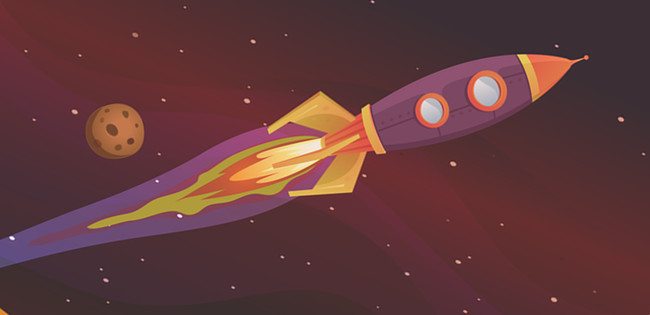 When I first started writing this post I wasn't sure if it was worth the time. After all, I could have broken it down into sub-topics and published 20 smaller posts. I even had people tell me that I should scrap the post and turn it into an eBook or paid book instead.
In the end I'm glad I published it because it's had over 700 shares and quite a lot of people linking back to it. I've also had a lot of people email me to say that it really helped them on their blogging journey and that always means a lot to me.
4. ViperChill testing out marketing and SEO ideas
For the last year or so Glen from ViperChill has been going on a bit of an anti-algorithm tirade where he studies the SEO world and then points out anything dodgy.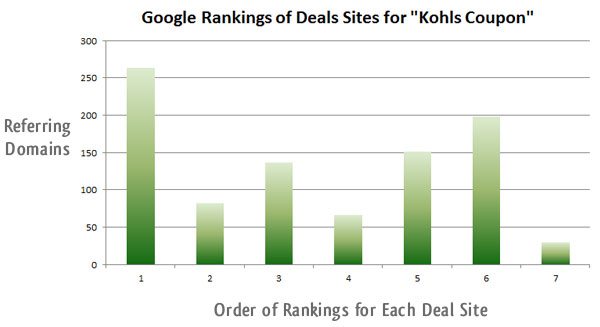 Take this example on how to build a billion dollar SEO empire where Glen looks deeply at some of the strategies of some companies that are competing for a very popular keyword set.
The attention to detail is ridiculous.
He's done a few such posts now and they have a few really positive outcomes for him. Firstly, they position him as an authority on related SEO matters which can help to push people towards using his own SEO products. Secondly, they get the attention of other SEOs who then start to listen to his ideas which can bolster his profile further. Lastly, they sometimes get big companies to stop using unfair SEO tactics.
This is a great example of taking research and content to the next level by really studying what you are writing about over a period of many weeks in order to get some good information to your readers.
5. The list of 12,000 wallpapers that crashed imgur
Think about how long it takes to upload an image to WordPress. Anywhere between three seconds and a minute, right? Now imagine uploading 12,000 full screen HD wallpapers to imgur.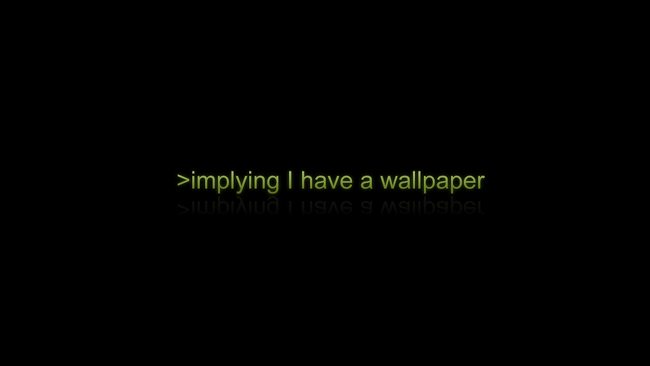 This is exactly what Angus02 did about eight months ago and it crashed their servers for a little while. I still can't figure out why exactly they did this but it made me laugh and it got a lot of attention.
Imagine going to this kind of length on a property that you actually owned (like your blog!). It could be an impressive way to make an initial splash in a very saturated marketplace.
6. The guy who paints comments
So there is a guy on Reddit called ShittyWatercolour who paints water colour paintings based on things that happen in Reddit threads and comments. It is hilarious!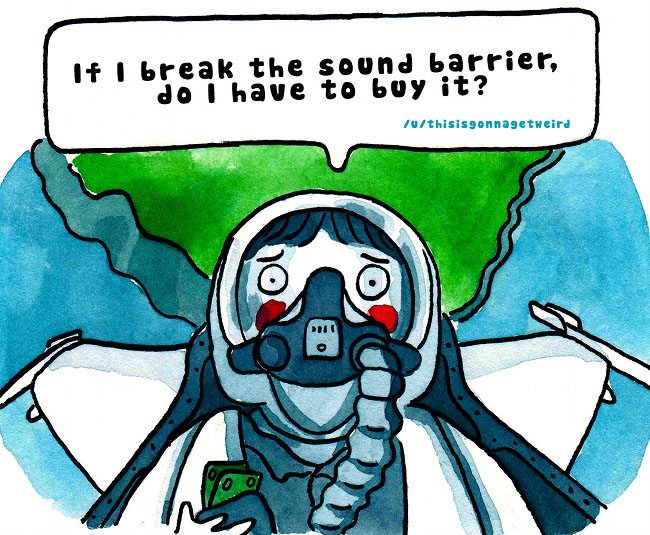 He has his own Wikipedia page (in the link above) and has had huge successes with things like painting the President when he did an AMA. This is such a strange and creative use of talent and has really helped to promote his artwork by doing something a little bit more difficult than normal.
7. The big beer ad
There was an advert here in Australia a few years ago that was widely regarded as the biggest ad ever made. All the people in it are real – no computer graphics. Have a look:
It's a perfect example of how something big and over the top, and somewhat irrelevant, can produce big results. People still sing this song when they're drinking this beer at a party!
How to apply all this to your blog
So after looking at all that you might be wondering how to apply it to your blog or website. Here are a few suggestions that may help:
Take more time
People often email me to ask about posting frequency. Should I post once a day or once a week? My answer these days is usually along the lines of posting once a fortnight and making it the best darn thing you've ever done! Take more time and make sure you really blow people away and see how that affects your progress.
Find resources
If you're doing a post that educates a reader about a certain topic then spend a few hours looking up some extra resources that can help them make progress. Even better, put those resources to work and share your experiences with them. People respect content that has extra locations to find more help.
Link out regularly
This is closely related to the previous one but you want to make sure that you link out to other websites regularly. Think along the lines of at least a dozen external links per post. Of course you can't always do this but the more you link out to other people the more likely they are to take notice and link back or share it.
Go offline
Producing something in the offline world for your online audience (like the painting) is something that seems to get a lot of attention now. People are watching videos, listening to podcasts, etc. and this means that you can get out there and way from typed text and do something fun and new.
Exhaust the topic, but not fully
This is something I used to write a lot. When you want to get the attention of the web you need to exhaust the topic but not so completely that there is nothing left to discuss. Long form content works. And the odd (and annoying) thing is that often the big numbers and long lists will trump a high quality post. That's just how it seems to work.
The more you play around with this type of super-thorough content the more you will discover what seems to work for your blog and your audience.
As always, be testing.
What have you seen?
Have you encountered any forms of content online where someone has gone above and beyond and got some really good results? Maybe you did it on your blog? Maybe you've seen it on a competitor's site and wished you had thought of it first?
Please let me know in the comments down below as I'd really love to check it out.