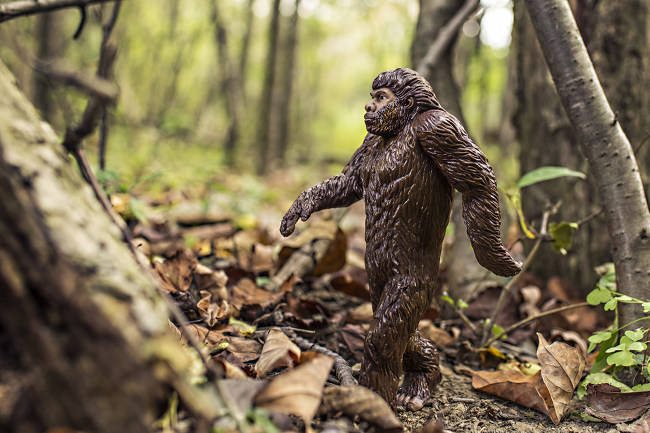 How do I stand out? It's an age-old question.
And when it comes to online marketing (well, any marketing really…) standing out from the crowd is possibly the most important thing you can do.
Think about it – every day there are thousands of new blogs created. And what about all the successful blogs that already exist?
It's a lot of competition.
In this post I want to share a few ideas about how to help you and your blog stand out on the web.
I hope it makes a difference!
How to stand out (and why it's so important!)
I know I've mentioned this book a couple of times now but I really just can't stress enough how important it has been for my business.
It's called How Brands Grow and it's basically an explanation of the science-based experiments into marketing that have been going on at The Ehrenberg-Bass Institute for Marketing Science.
Their results have been shocking.
And while I'm not going to go into them all here, the main one that struck me is the idea that loyalty is not as important as reach and having a distinctive brand.
That means we need to stand out and get in front of as many people as possible. If you're not doing that your business is actually shrinking.
What I want to do now is show you a few ways I found that help a blog, website or personality stand out on the Internet.
So, what is a brand?
I'm going to be mentioning the word "brand" in this article a lot so I thought it might be a good idea to just talk a little bit about what that means.
It's not your logo.
Although your logo is a part of it.
Heidi Cohen has a great list of definitions but my favorite one has always been:
"The intangible sum of a product's attributes: its name, packaging, and price, its history, its reputation, and the way it's advertised." – David Ogilvy
When you think about your brand you want to think about how it looks, but also how it feels and what a person would think about when your blog comes to mind. How does it make them feel? What does it make them do?
It's this "sum" of qualities that we need to make stand out.
Let's go through some of them now.
NOTE: Standing out from the crowd needs to also be balanced with creating a quality blog with a deliberate strategy. Obviously you need to stand out but also be worth the memory space in the mind of the visitor.
1. Your name (and URL)
Choosing a domain name is actually one of the hardest parts about running a blog or an online business. I usually get about one email a week asking for help in this very area.
So what are your options for making it stand out?
Try to avoid numbers (is it two or 2?) and more than two-word combos. If you can instantly communicate what you're about and why you're different, while still being short and careful then you are onto a winner.
Don't get too disheartened at this stage – it's still possible to stand out with modern domain name choices.
2. Your logo, design and associated elements
Coming up with a good logo is hard because it needs to communicate so much and still be simple and affordable. A good one often costs thousands of dollars. Or, if you're a bank, a cool $15m!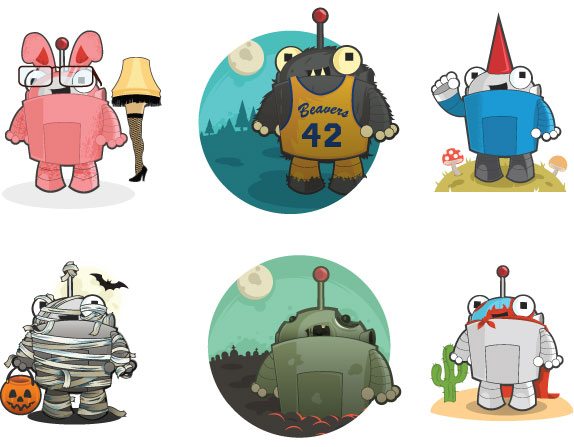 Roger from Moz in his many different variations.
As you go through this process keep asking yourself whether its standing out from your competition while still communicating your ideas and philosophies.
3. Your content and message
As far as I'm concerned, this is the part that is the most important for blogs and bloggers. You can get away with the other stuff (although it will hurt conversions) but you can't get away with mediocre content or messaging. It has to be distinctive.
So how do you stand out?
Don't worry if you can't figure out all of this stuff right away. Good content will evolve and you will slowly find what works and what you like doing.
People (and examples) that can help you stand out
If you've ever talked about branding, logos, marketing, etc. at college you'll know that the topic can go on forever. There are entire degrees devoted to it and some people (like above!) spend their whole lives trying to figure it out.
And because I can never write a post that totally solves a problem, I always try to include some examples and resources that will help you to take your learning to the next level.
Here are some cool things to look at and think about:
Do you stand out?
I'd be really interested to know whether you think you and your blog stands out from the crowd. Or maybe you know of a blog that really stands out? Please leave me a comment below letting me know your thoughts. Maybe we can help a few blogs change?
Top photo: Ryan McGuire.