This is a basic introduction on how to change your WordPress theme from within the Dashboard. Watch the video and then read below for more advanced options, resources, and tips.
What is a WordPress theme?
At the basic level, a WordPress theme is a custom built template that you install on your blog to change the way it looks. From a more advanced point of view, there are now thousands of themes (free and paid) that also come with added functionality like sliders, SEO options, photo galleries, featured content, calendars, and much more.
How do I choose a WordPress theme?
Choosing a WordPress theme can (and should!) take some time. When choosing a theme it is important to consider:
Your content strategy
The theme you choose should be based around your blog's strategy as well as the needs that you require for your specific content. For example, a blog that focuses on podcasting and videos may require a different design to one that is solely about long form content.
The theme's reputation
Make sure you view the themes rating within WordPress to see what others are saying about it. While some templates look nice, they might not behave very well once installed.
The update history
It's important to choose a theme that is updated regularly as these updates provide security patches as well as adding new features as WordPress technology improves.
The features
Make sure you read through the theme's documentation to look at what features it offers. For example, do you need a full screen photo slider, mobile responsive design, pop up ads, etc.? If the theme doesn't contain it, make sure plugins can be added to supplement the functionality.
Remember, once you choose a theme you can always change it! That is one of the beautiful parts about WordPress.
The three ways to change your WordPress theme
There are three ways to change your WordPress theme – two from within the WordPress dashboard, and one by logging into your web host and uploading it via FTP. The last method is not recommended for beginners.
WordPress dashboard methods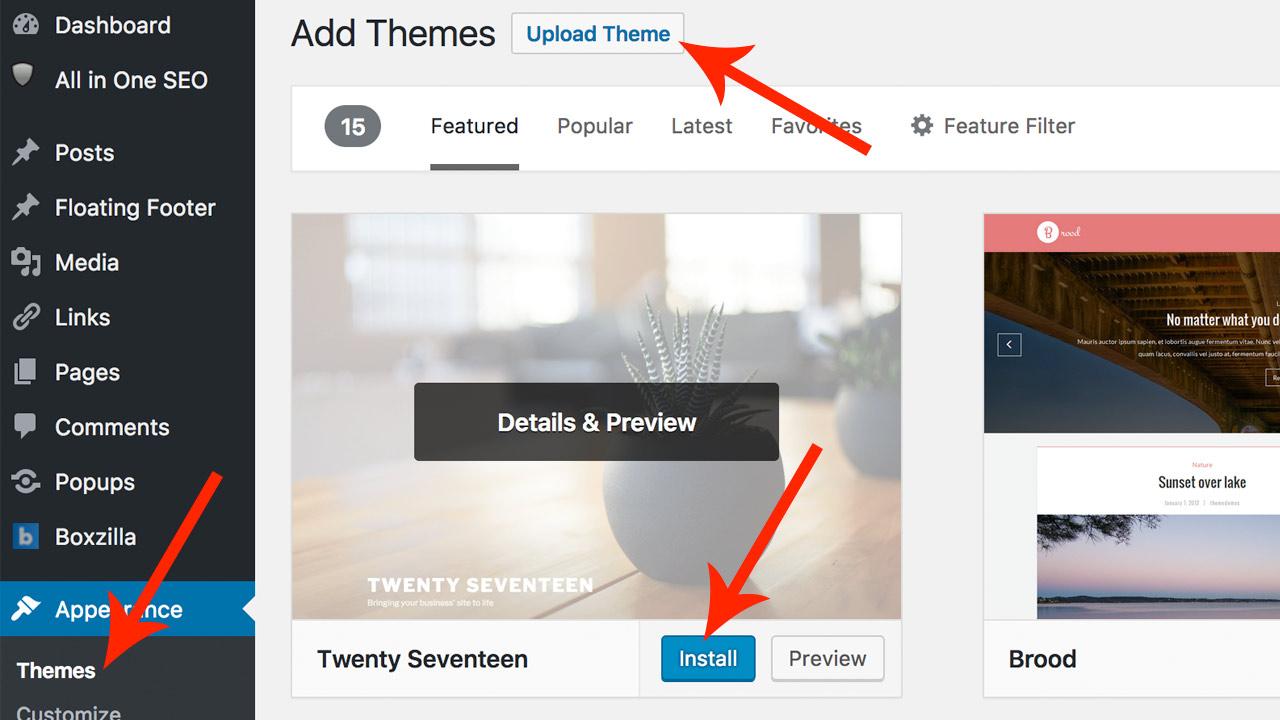 Log in to your WordPress dashboard and go Appearance > Themes and then search for the theme you want. Once you've located it hit Install > Activate. Alternatively, if you have a theme in ZIP format just hit Upload instead of searching.
File Manager/FTP method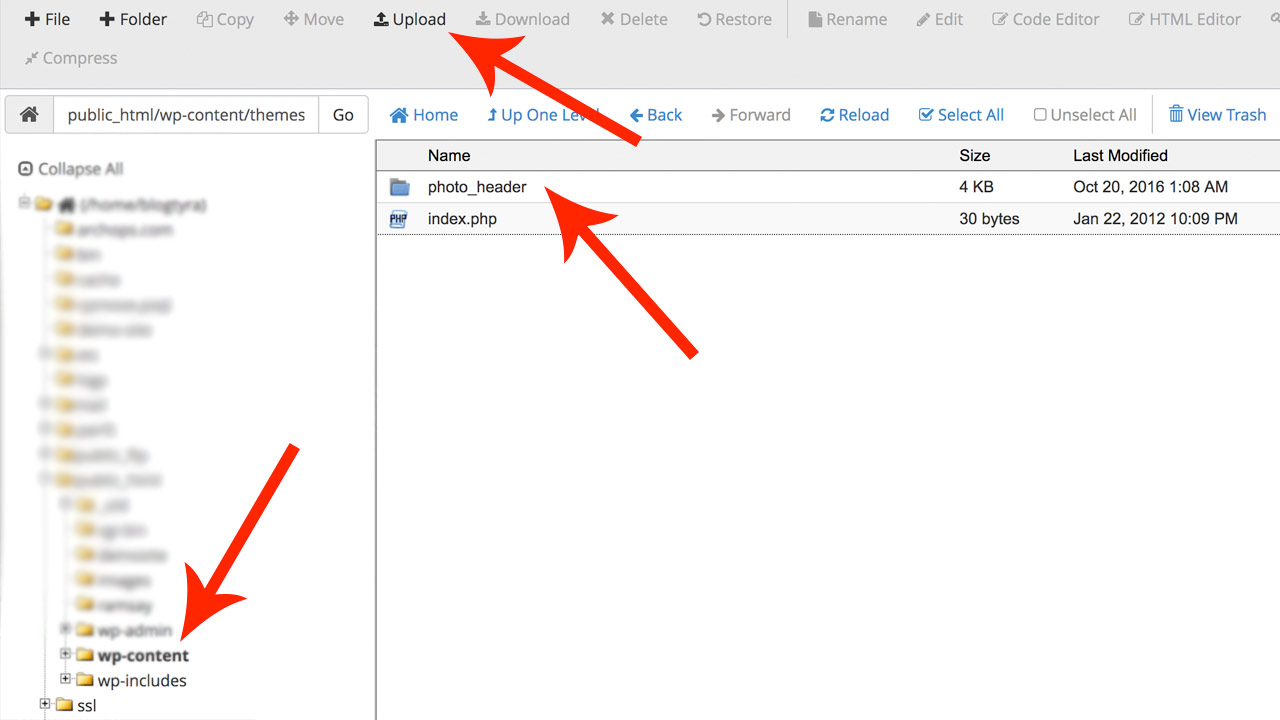 The third method is to log in to your server using File Manager or cPanel. Locate your domain and then click wp-content > themes and then upload and unzip your theme until it looks like the screenshot above. It should then be available to be activated from within your WordPress dashboard.
BACK TO TUTORIAL ARCHIVE