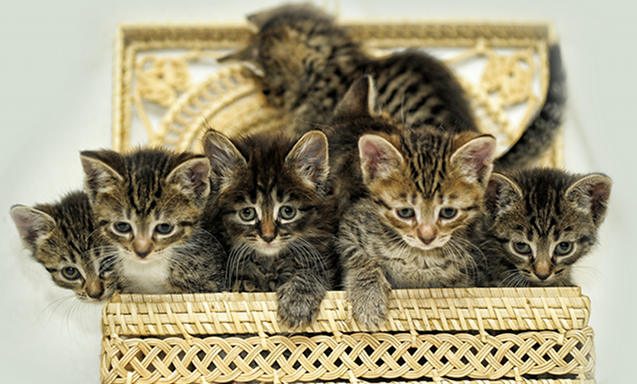 The net changes bloody quickly.
Trends come and go and the thing that was working really well yesterday might not be so hot today (except for kittens, they're always big). Part of being successful online is being able to "predict" that.
In this post I want to talk about a few things that are working extremely well for blogs right now. Hopefully some of them apply to you.
Let's do it.
Success is often a product of timing
If you take a look at any niche (online or offline) you'll notice that there is a huge segment of people who became successful because they did something right at the right time.
Darren Rowse got big as blogging did, as did Facebook Pages and Amy Porterfield.
You might even argue that people like Elvis, the Beatles, etc. wouldn't be anywhere near as successful if they emerged at a different time.
The best example for me these days is my buddy Glen who is absolutely killing it by helping people who are totally confused by the post-Panda SEO environment. He has scores of people paying him extremely good money to sort out their ranking issues.
Being successful online is a lot about knowing when to jump on a trend and when to ignore it.
Things that are working for blogs right now
As this site is mostly about helping people with their blogs I thought I'd talk about a few things that are working extremely well for bloggers at the moment.
1. Micro-site experiments
There are a lot of bloggers these days (as there always have been) having success by building a lot of smaller micro-sites based around a single product and then promoting them heavily with advertising.
These sites are basically landing pages that are filled out with a bit of information to make them look more robust and then use conversion optimisation techniques to sell affiliate products.
The interesting thing about these sites is that the set up cost is next to nothing with a shared hosting package where you can add 'unlimited' domains, and they almost totally bypass Google. Of course, search traffic is still awesome but you can now do really well by just buying Facebook Ads and knowing how to split test some offer pages.
The other reason this is a good thing to get into is because it gives you so many ideas about what works and what doesn't. You can then apply these successes and failures to your main blogs and reap the benefits.
2. Facebook Ads directly to an email submit form
I got an email recently from a reader who had started a fashion blog after reading my post and gone on to get almost 17,000 subscribers in just a few weeks using Facebook Ads.
She basically just had a giveaway and then sent people to a landing page with an opt-in form where you enter your email to subscribe to a mailing list and enter the competition.
As a result, she now has a massive number of email subscribers that she can use to grow her stable blogging asset and, over time, start to dominate Google rankings by leveraging that network.
If you're wondering, I'll be doing a full case study of her offer and method in the next couple of weeks and will show you the exact page then. Sorry to make you wait!
3. Fixed sidebar ads/promotions
If your blog is anything like mine you'll have readers scrolling through a massive amount of long form content. This can often mean a lot of space in the sidebar that goes to waste.
Now, I'm not an advocate of clutter. I think most bloggers have too much crap in their sidebars. But there is nothing wrong with using a plugin like Fixed Widget to put a second opt-in form in your sidebar to follow people along as they read.
I experimented with one of these for a week and it increased my email sign up rate by about 0.3%. Not huge but also not bad for literally three minutes work.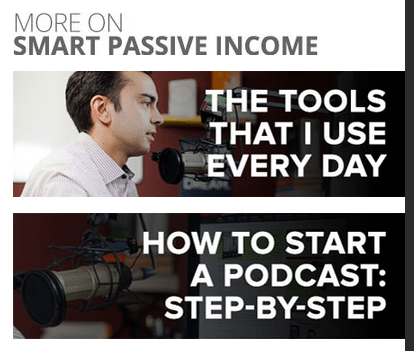 Pat Flynn added some nice photo-based graphics to his sidebar (above) when he launched his new design. I don't know about how well his are converting but it seems like a really clean way to drive people to the places that you want.
4. Premium services
Everyone knows that membership sites and training courses are big but there is now a real trend towards premium services where you charge a much high rate and service a fewer number of clients.
I am a big fan of this model.
By charging a higher price you are usually freed up to provide a better service with more one-on-one time and better support. It also is good for the person providing the service because you can be more selective about the customers that you take on which, again, leads to a better service.
These types of things work extremely well when launched from a blog that has an existing readership that really likes the content that is being delivered but wants to go deeper with the subject matter.
5. Aggressive SEO
This one is going to seem a little bit controversial because, when it comes to blogs, I'm a big fan of taking a slow and content-based approach to SEO.
That being said, there are a lot of people out there eating my lunch with more aggressive SEO.
For example, there is one blog in my niche that started in July last year and got 4,000+ backlinks within two weeks and started outranking some really big authority sites for a massively profitable keyword.
That sucks.
But it's also really good for that guy and anyone else who is smart/brave enough to try some more aggressive methods.
I have to warn you, though. Don't do this on any blog you want to risk being penalized into oblivion. Because Google is getting very good at detecting people who are just trying to game them.
6. Video (especially text video) on landing page promotions
Video has always been big but it seems like it is being solidified as a way of boosting conversions on internal landing pages.
On a blog, you might want to use a video on your Start Here or About Us page as a way to introduce yourself and your brand and build some instant trust with your new reader.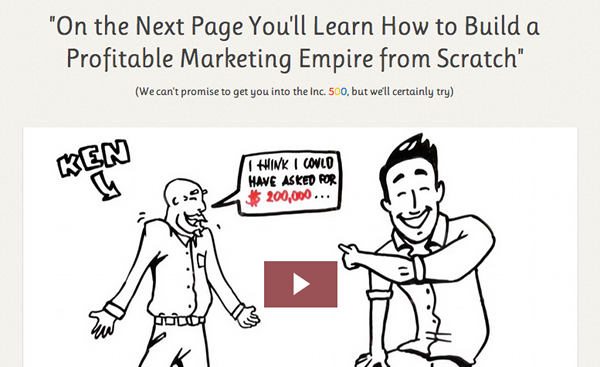 But the really cool stuff happens when you start to use video on a landing page within your blog that either leads people to your sign up form or the purchase of a product. Glen does this extremely well on Marketing Inc as you can see above.
A lot of these types of things you can get done on Fiverr or do it yourself with a camera and a bit of a talking head video.
What trends have you exploited?
I'd be interested to know whether you have jumped on a trend and seen it work really well for you. What made you take the leap? What did you learn from the experience? Have you ever had any big failures doing this?
Please leave a comment and let me know.